Shenzhen, China-- In late March, the global 5th Shenzhen Design Award for Young Talents (SDAY), in association and cooperation with the UNESCO Creative Cities Network (UCCN), selected all 21 winners after two days of intense, careful and professional judging by a final panel of seven international judges.
Claudia Poh, a Singaporean designer born in 1996, has impressed the jury and won the Grand Award of RMB 100,000 by creating a collection of her own clothing brand "Werable" for people with disabilities. 10 individual designers and professional design teams including Myriam Peixeiro, Zhou Ziren, Yu Ziji and others from Montreal, Beijing, Shanghai, Shenzhen, Hangzhou, Wuhan, Nanjing, and other cities in China, won Merit Awards for Professional Group, with each of the entrants will be awarded RMB 30,000. In Student Group, 10 individual designers and design teams including Luisa do Carmo Girardi Urfali, Wang Haiwei, Xie Zhipeng, Fan Shuqi and other from Curitiba, Milan, Beijing, Shanghai, Shenzhen, Hangzhou, Wuhan, Nanjing, won New Star Awards. Each of the entrants will be awarded RMB 20,000. At the same time, three nominators of UCCN—School of Design of China Academy of Art, Macau Designers Association, and Team Suzhou Design Week—were named the best nominators for their outstanding performance in this year's competition.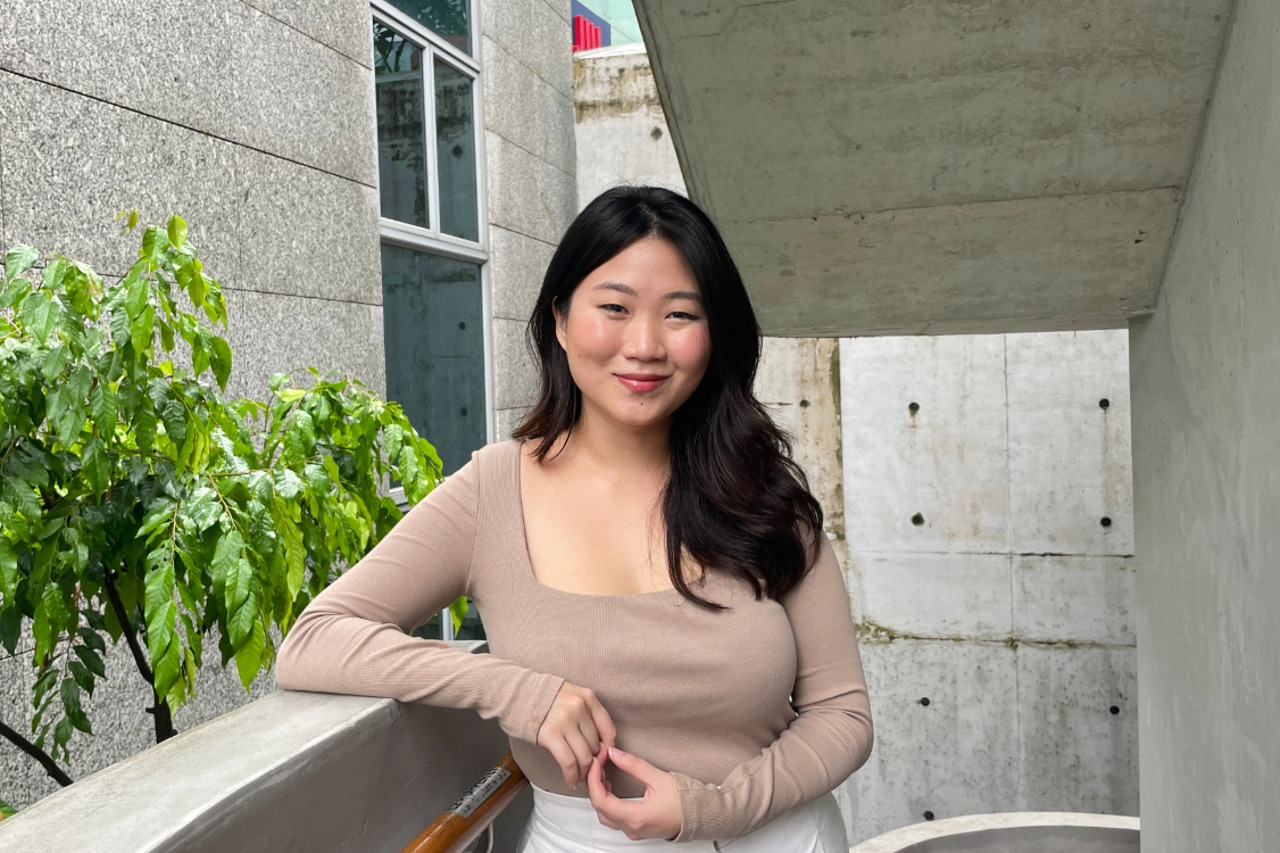 Thomas KVAN, Chairman of the Jury Panel and Founding Dean of the School of Design at Southern University of Science and Technology spoke highly of the organizing and judging of the 5th SDAY, saying the whole competition went very smoothly and the theme "Sustainable Design" featured great possibilities and flexibility, with a strong sense of international topics, which is conducive to leading the design discussion in China. Besides, he was also impressed by the broad regional and professional representation of the jury. The members of the jury came from Istanbul, Copenhagen, Geelong, Beijing, Shanghai, Shenzhen and Macau, with professional backgrounds covered the fields of industry, architecture, graphics, fashion and others.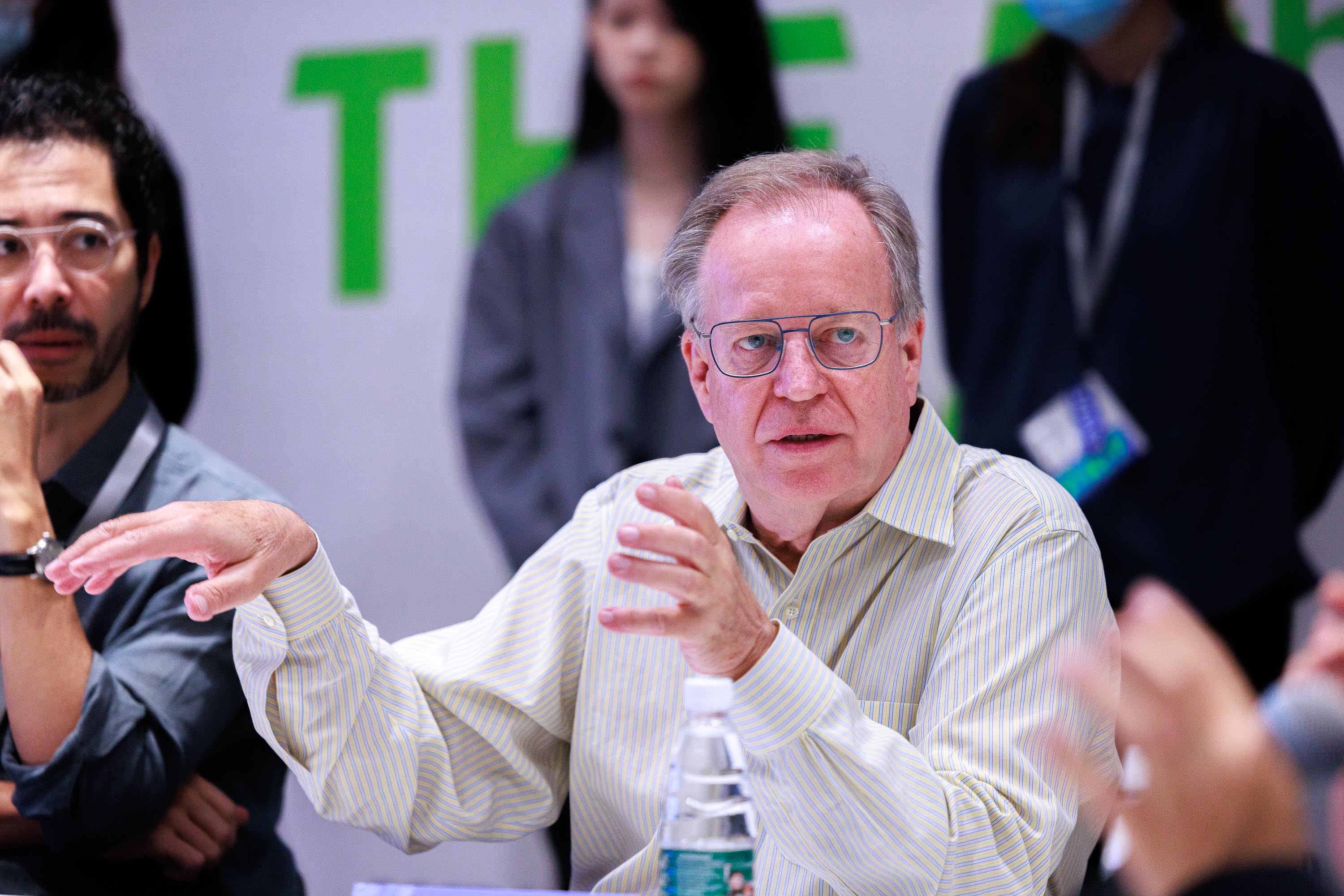 Chairman Thomas KVAN also pointed out that the Grand Award Winner in this process was clearly an outstanding entry. It was an entry that considered the whole of a person's experience and brought good design to enhance the life for people with disabilities. The jury unanimously decided to give the Grand Award to Claudia Poh, a Singaporean designer dedicated to help disabled community to express themselves through clothing, after gaining a deep understanding of the prize's purpose, to make cities better and more inclusive. Her representative project "Werable" tries to clear the obstacles of dressing for people with disabilities by innovating the way of dressing, so that to inspire confidence in customers and show them that people with disabilities can also dress in style. It combines the professional and social aspects of design, which is complete and prominent in theme.
SDAY is funded by the Shenzhen Special Fund for Cultural & Creative Industries Development, administered by the Publicity Department of Shenzhen Municipal Party Committee of CPC (Shenzhen Innovation & Creative Design Development Office), organized by the Shenzhen City of Design Promotion Association (SDPA), in cooperation with the UNESCO Creative Cities Network (UCCN). The theme of SDAY in 2023 is "Sustainable Design".
SDAY is open to young designers under the age of 35 from 246 creative cities around the world, and aims to honor young design talents who have made outstanding contributions to making cities more eco-friendly and more livable, society more harmonious, development more sustainable and, most importantly, human life better.
At the same time, SDAY aims to encourage the exchange between young creative talents from all over the world, encourage the cooperation between creative cities, encourage the sharing of experiences and ideas of creative cities in the development of creative cultural industries, encourage the production and sale of creative design products and the promotion of creative design concepts.
Previously, on October, 2022, after more than half a year of intense preparation, the 5th SDAY officially called for entries. Benefiting from the immense appeal of the great success of the first four SDAYs, as well as global promotion in the early stage, a total of thousands of young designers from 46 creative cities participated in the preliminary evaluation organized by the nominating organizations of each city.
The SDAY Secretariat received a total of 655 entries submitted by 224 young designers and design teams nominated by 30 nominators. After a rigorous review by 7 members of the international jury panel, 21 winning entries were selected, including 1 Grand Award, 10 Merit Awards (Professional), and 10 New Star Awards (Student).
SDAY is a major cultural event listed on Shenzhen's "City Culture Menu". As it is one of the theme activities of 2023 Shenzhen Design Week, the Organizers plan to hold an award ceremony in Shenzhen at the end of April, 2023, and an exhibition of outstanding works at Nanshan Museum from late April to mid-May to showcase works of young designers from all over the world. Citizens who are interested are welcome to visit the exhibition.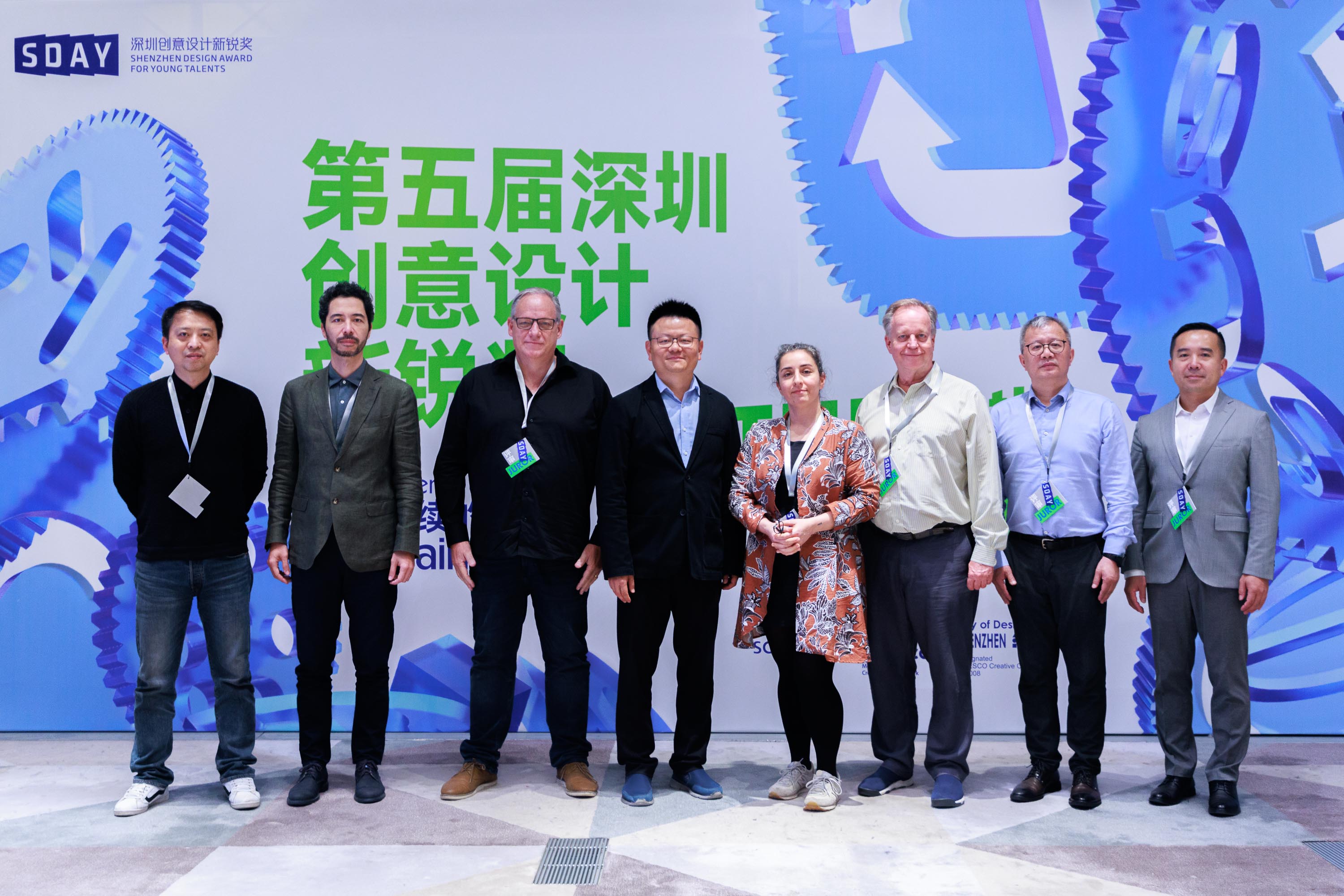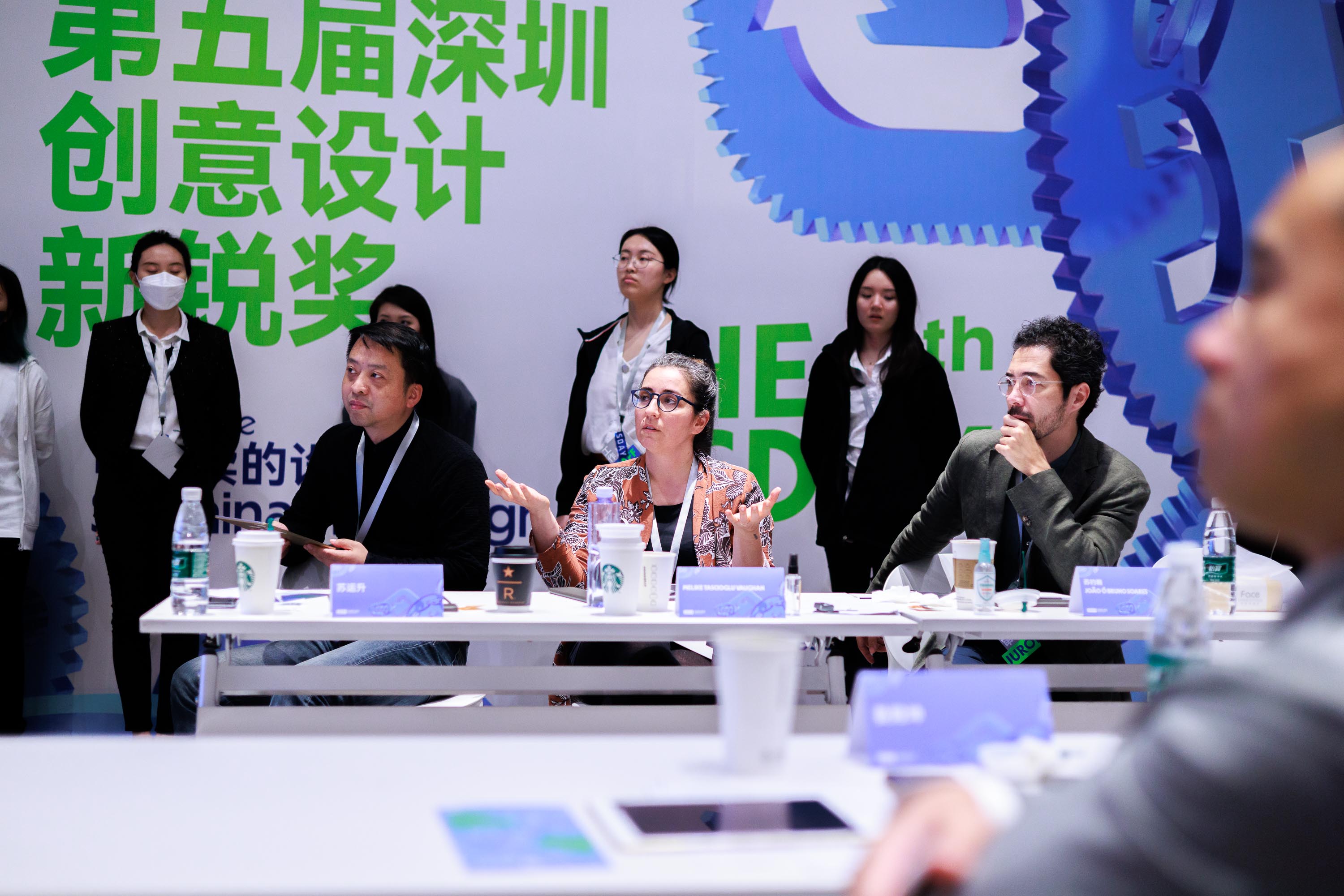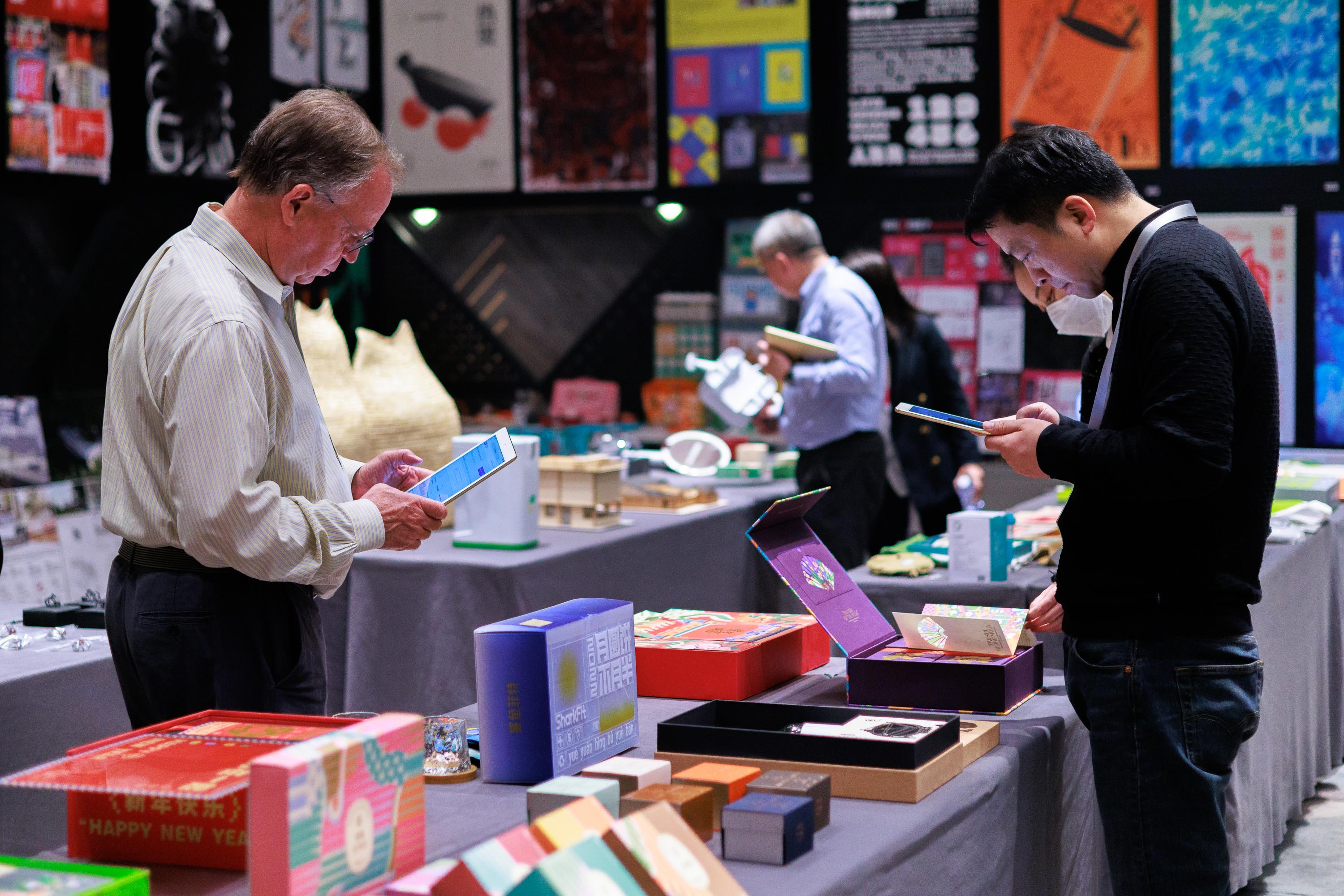 RESULT of Final Judging for the 5th SDAY
Grand Award Winner
Claudia Poh, Singapore
Merit Award Winners (Professional Group)
Myriam Peixeiro—Montreal, Canada
Zhou Ziren—Shanghai, China
Yu Ziji—Shenzhen, China
Chen Peitao—Hangzhou, China
Jiang Nan—Nanjing, China
Lin Yixin, Xiong Zhixin, Huang Jingyuan, Zhen Kangpu, Guan Junhao—Shenzhen, China
Shi Jiaoma, Ning Yu, Zhang Hong, Luo Zijia—Wuhan, China
Chen Kaiyi—Beijing, China
Wang Hezhao—Shenzhen, China
Lin Siting—Wuhan, China
New Star Award Winners (Student Group)
Luisa do Carmo Girardi Urfali—Curitiba, Brazil
Wang Haiwei—Milan, Italy
Xie Zhipeng, Liu Jiangping, Chen Xiaoman—Shenzhen, China
Fan Shuqi—Wuhan, China
Yang Tian—Wuhan, China
Cui Yue, Liang Xinxin—Hangzhou, China
Wei Shanshan, Zhang Haonan—Shenzhen, China
Zhen Zhongpeng—Shanghai, China
Xu Yuqi—Shenzhen, China
Lu Di—Beijing, China
Best Nominators
School of Design, China Academy of Arts (Hangzhou, China)
Macao Designers Association (Macao, China)
Suzhou Design Week (Suzhou, China)
Brief Introduction to the Grand Award Winner and Her Work
Claudia Poh is from Singapore, born in 1996. Through Werable, a clothing brand, the designer designs clothes for the disabled community so that they can dress in a dignified and easy way. Various disabilities have limited individuals' level of dexterity in their fingers, making buttons or zippers an obstacle in when getting dressed. Hence, Werable seeks to navigate these inconveniences by innovating new ways of putting on clothing, so that our customers can put on clothing, even single-handedly. To achieve this, Werable has collaborated with occupational therapists, people with disabilities, and caregivers, to create six different easy-to-wear styles that can be worn with just one hand. Our pieces have gone through many iterations and test fits to minimize the level of difficulty of putting on the outfit, for both the disabled and their caregivers.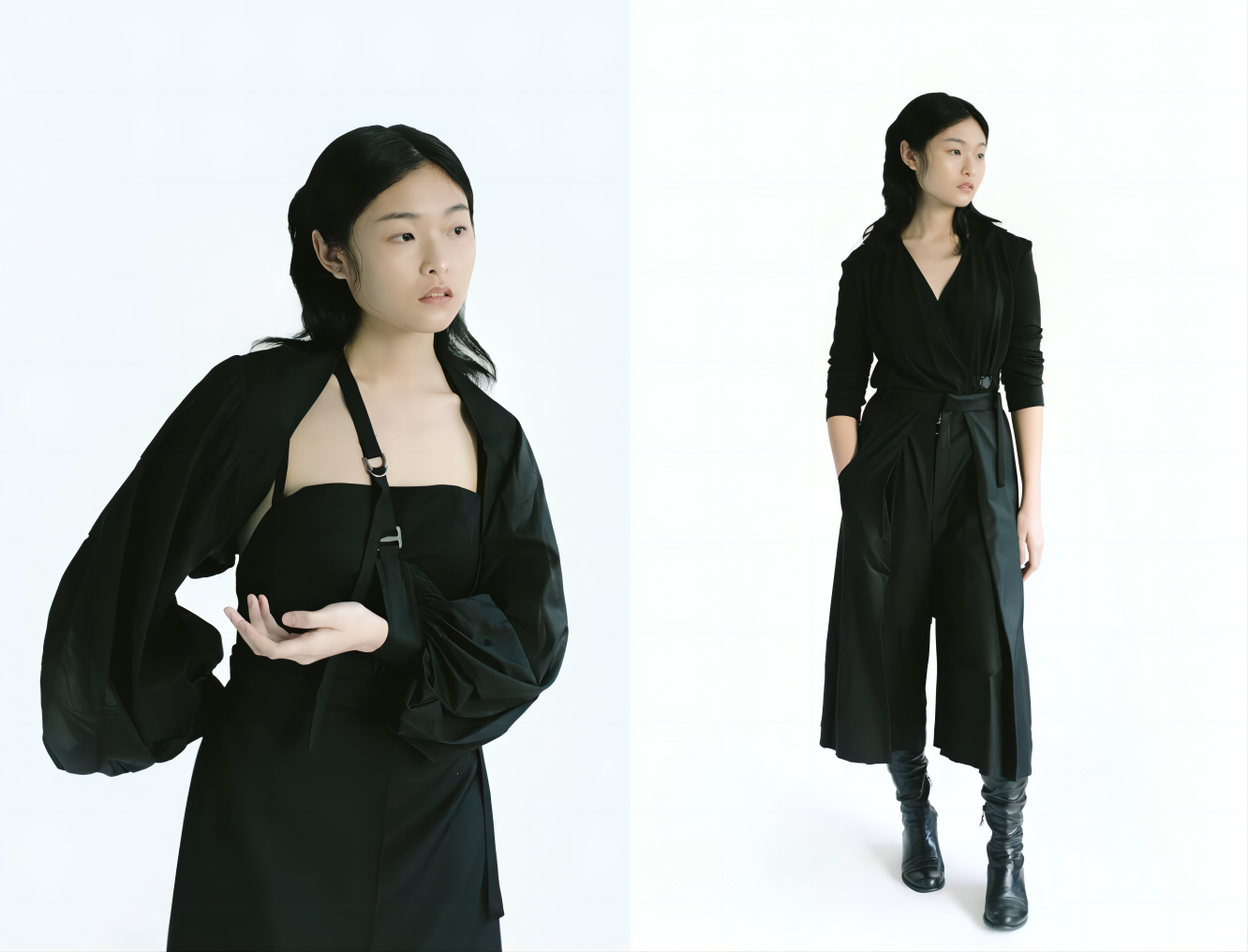 Jury Comment
"The world today and the future world is being heavily influence by science and technology in every aspect. We as designers must understand the influence and engage for a better future, so when considering design, it's an important part of what we're considering, that design is holistic, it's about the enjoyment, the pleasure design brings to everybody and also many other ways that design enhances the quality of life. Science and technology are not the only way of doing it, but we must always consider science technology. The theme of this year's competition 'Inclusive Design' sets a good tone. as design is now facing a social transformation in both professional practice and research, and inclusive design itself implies a change in the focus and properties of design, which has great possibilities and flexibility as a competition topic. The Grand Award Winner in this process was clearly an outstanding entry. It was an entry that considered the whole of a person's experience and brought good design to enhance their life. The Grand Award Winner has designed a fashion item based upon obi and kimono, and it is designed so that someone who has a medical affliction where they have to accommodate medical devices under their clothing in a more comfortable and flexible way can do that. But it's designed at several levels of detail, and there's a great elegant to the garment. It is also beautifully proportioned, well made, and well detailed. But then you can also look at the components. For example, belt can be closed or open with just one hand, and yet you know it's very securing. Therefore, I believe designers should always participate in competitions. The competitions are a way of gauging your own work. Design can be sometimes without contexts. You're doing something in a company or you're doing something in your own design studio. But how does it compare to the work of other people? The competition is a way to measure, and I encourage designers to enter the competition each year or more often just to better measure themselves."
——Thomas KVAN,
SDAY 2023 Jury Chairman
For more info, please visit: www.sday.design