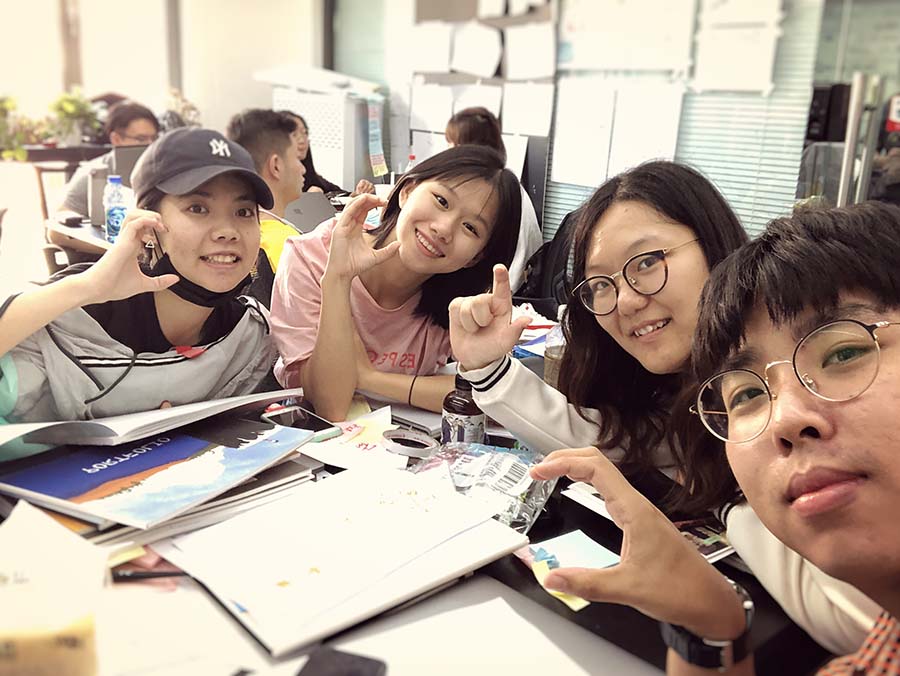 Vicki Huang
Max Ma
Janice Yan
Bia Ren
Shenzhen, China
Student Group
We are CC team. CC team is a young design team - our members are design undergraduates and postgraduates from different universities. CC team is an innovative team - we are committed to insight,take design as system method to solve problems and design good products. CC team is a loving team - our concept is "Care for Children", trying to develop deep empathy and compassion to care for and help special children, hoping to become a design team with social significance and love.
《CCbox - fingertips interactive teaching aids》
Category | Industrial design & Product design
Group | Student
This is a teaching aid designed for autistic children. It aims to spread basic gender cognition to autistic children more interestingly, help autistic children establish correct gender awareness, learn appropriate sexual values, and better integrate into social products.

The products include teaching aid host, IP characters, behavior and scene card. We introduce gender cognition in the game, combining intelligent interaction and sound light stimulation, so that the autistic children can get feedback in the learning process, effectively improve the learning enthusiasm of the autistic children, and combine the learning characteristics of the autistic children to teach in stages and objectives to help the autistic children gradually improve gender awareness.