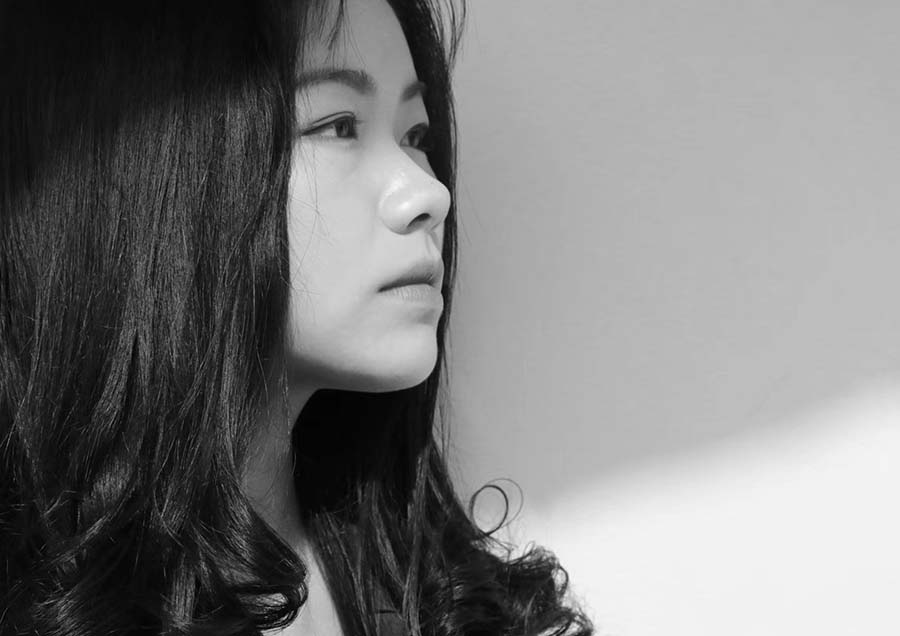 Zhou Qian
Hangzhou, China
Student Group
The second year of graduate student of China Academy of Art, Major in Textile Design. Attended the workshop of FUTURES LITERACY LABORATORY: Future Community in China in 2050 in Hangzhou, China on 22nd Oct.2019. As the representative of West Lake Culture Special Envoy, participated in the Cross-Strait × Malaysia Cultural Heritage Education Youth Forum and Workshop, in 2019. Participated in the Entrepreneurial Elite Camp, in 2019. Selected as the First College Student Art Fair (Shanghai), in 2019. Selected as the primary selection of the 14th Zhejiang Fine Arts Exhibition, in 2019. 2019 International Creative Pattern Design Competition—AWAED OF MERIT. Participated in CCTV-1 CCTV-1 May 4th Party "Temperature of Time" stage background design, in 2019. 2018 International Creative Pattern Design Competition—AWAED OF MERIT, 2017 China International Fabrics Creation—Gold award, 2017 ART DIAPLAY CHINA CRYSTAL KYLIN AWARDS—Future Award—Excellent Award, The 2nd "Internet +" College Student Innovation and Entrepreneurship Competition of China Academy of Art —Excellent Award.
《Xu》
Category | Industrial design & Product design
Group | Student
The design is based on the field investigation of southeast Guizhou. Totems are mainly derived from Miao myths and epics. Local people expressed their worship of reproduction through ethnic art forms such as embroidery and batik, and expressed them metaphorically and metaphorically, so that their children and grandchildren could understand the origin of the nation and the meaning of life.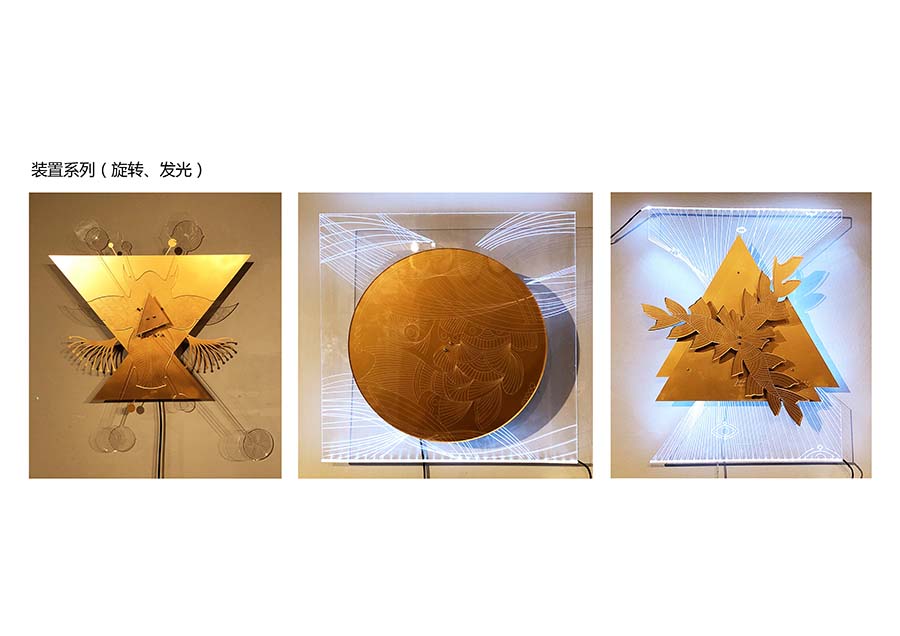 Among them, butterfly and fish totems are the most representative. I geometricized the rolling mountains and terraces of Southeastern Guizhou, reconstructed them and the totem patterns and geometric patterns extracted from the embroidery.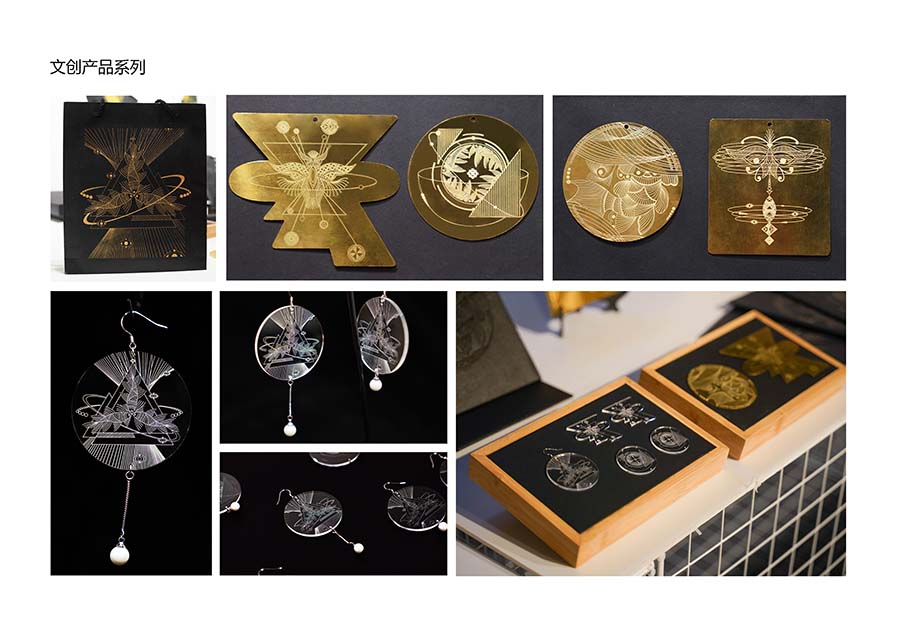 Combining techniques such as engraving, embossing, and bronzing, the colors are mainly black, white, and gold, which are designed to highlight the shape and meaning of the totem.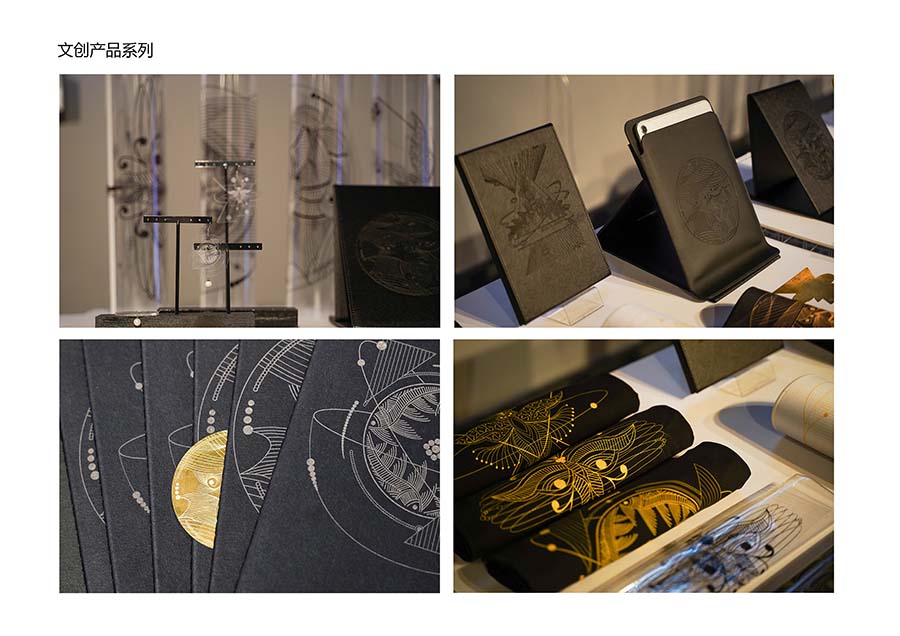 From cultural and creative products to installation art, I hope that through rich craftsmanship and carriers, traditional culture will present more perspectives and possibilities. I expect more people to pay attention to the national culture behind totems. Design to help the sustainable development of the nation.