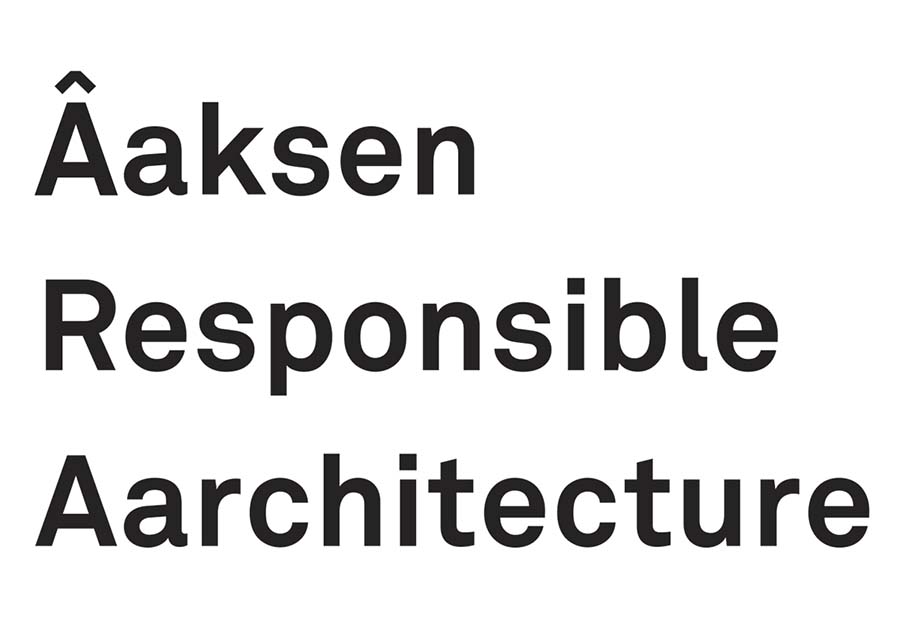 Yanuar Pratama Firdaus
Azzahra Amelinda Putri Dartaman
Ricky Rama Adiguna
Gea Sentanu Wanggi Segara
Roly Salley Anwary Sumadi
Bandung, Indonesia
Professional Group
Established in 2018, Aaksen Responsible Aarchitecture is a Bandung-based architecture and interior consultant with the primary mission to fabricate the world of tomorrow towards #responsibleaarchitecture. Besides delivering values to the built environment, our people believe in responsible architecture: minimal intervention, maximal impact, big story.
《Aand Cabin》
Category | Spatial design & Architectural design
Group | Professional
Indonesia is referred as the world's largest archipelago with more than 17,000 islands throughout the nation. Along with Indonesia's thriving middle-class economic growth and the upcoming completion of mega-structure projects, Indonesia has the potentials for both local and foreign investors as the demand for new living alternatives are quickly developing.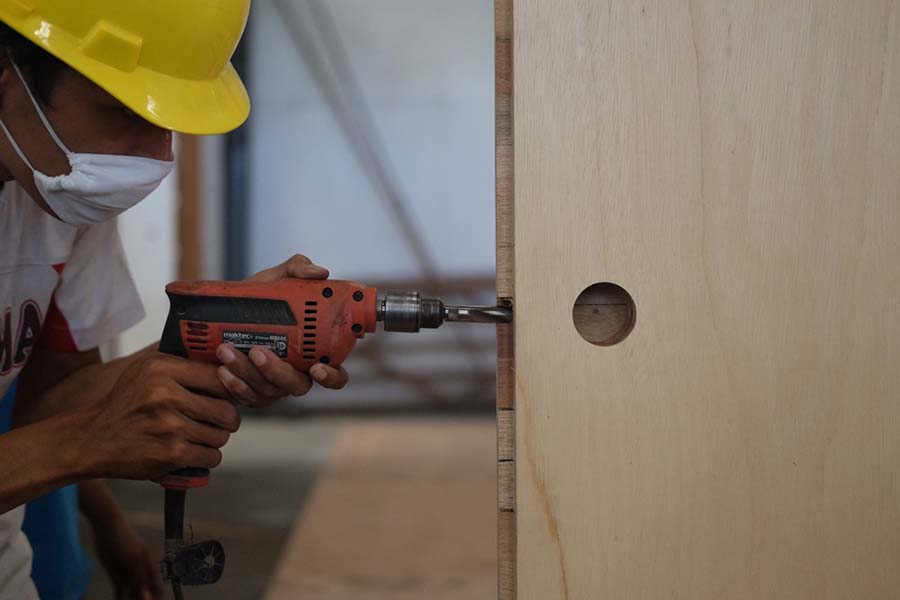 Sadly, conventional construction embeds too many problems, such as 1. Uncertainties of schedule and budget, 2. Unstandardized labour skills, materials, and architectural design especially looking at the uneven Indonesia's development that is only centralized in Java island, 3. Unsustainable environmental responsibility such as material and non-material waste. Having in mind that Indonesia has a lot of tourism potentials in the remote areas, therefore, our mission is to activate the place while keeping the environment at its natural beauty with minimum footprint left.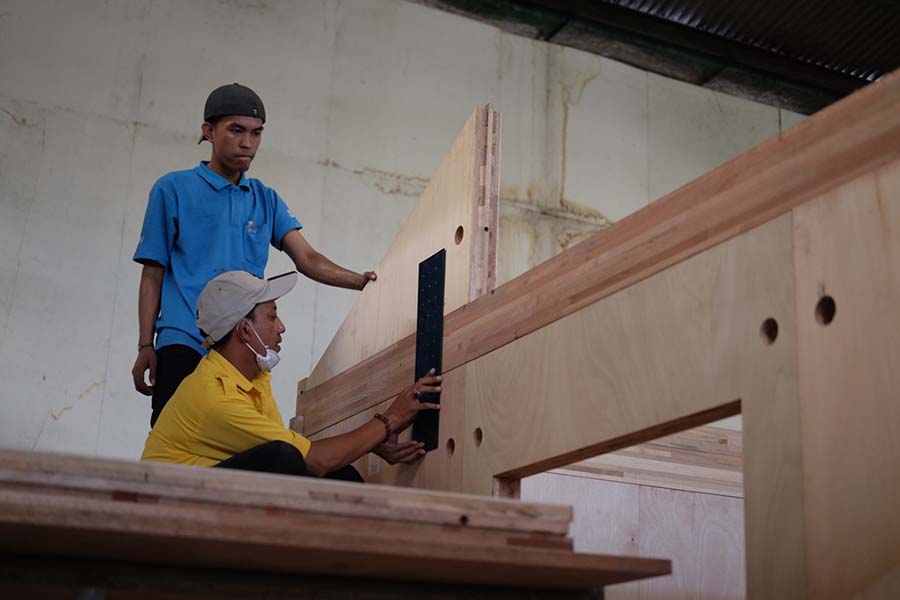 Aand Cabin is an initiative project where we create a prototype of micro living here in Indonesia. We offer new living alternatives where the structure is made from prefabricated construction components, using Cross Laminated Timber (CLT) panel as the main structural component. Prefabricated construction is the answer that tackles the lack of conventional construction with standardization and efficiency in time and cost, along with lower energy emission.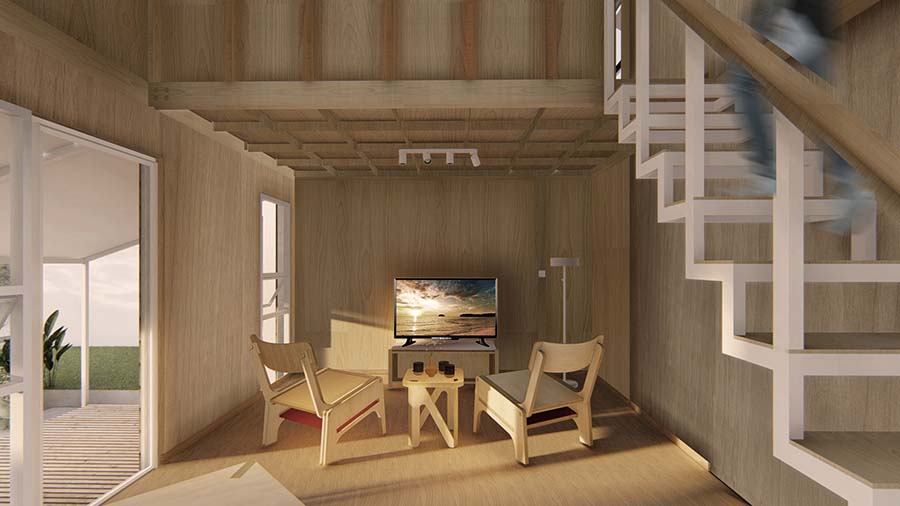 Our materials are also made of sustainable certified timber, which makes this project as our first low emission house project. Additionally, the modules will come in a kit that allow easy distribution across the nation particularly for remote areas, with basic panel module of 1200 x 2700 mm.