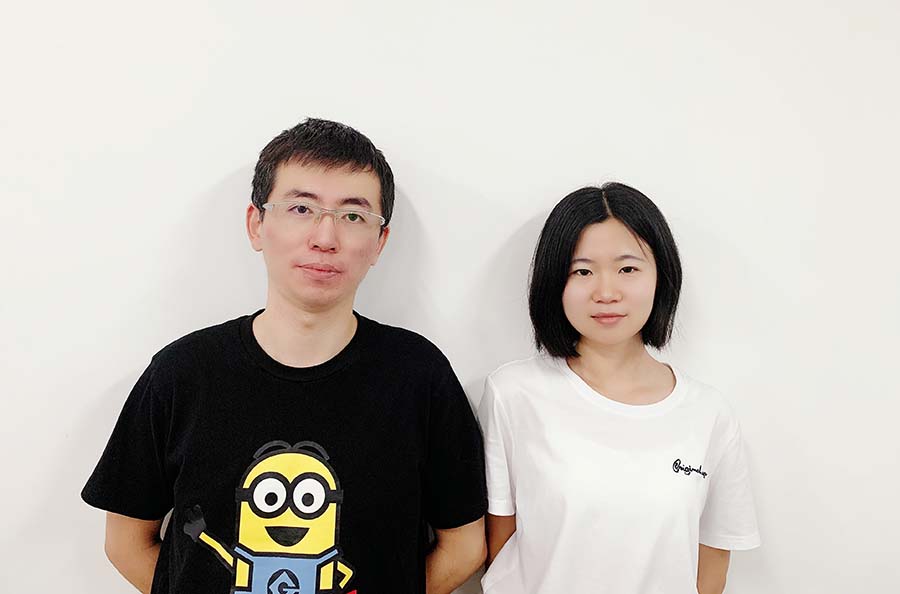 Li Rong
Liu Chang
Beijing, China
Professional Group
The team members have a good educational background. They have a good control over design styles and trends, and have rich experience in the field of medical product design. In the fifteen years, many products have won the Red Star Award and the Golden Point Award, among which the VT5250 ventilator won the IF Design Award in 2010. In 2017, the Navigator3.0 anesthesia workstation won the red dot design award. In addition, the design department won the title of "Beijing Design Innovation Center".
《Navigator3.0 Anesthesia Workstation》
Category | Industrial design & Product design
Group | Professional
"Navigator" is the first Chinese modular synthetic anesthesia work station. It divides reasonably the major function modules according to the principle of dry wet depart. The strong center processor supports the information processing system, and meanwhile, it connect the infusion and monitoring system. Realizing the module integration and the interconnection of functions in the true sense, it improves greatly the intelligentize and operability of the product.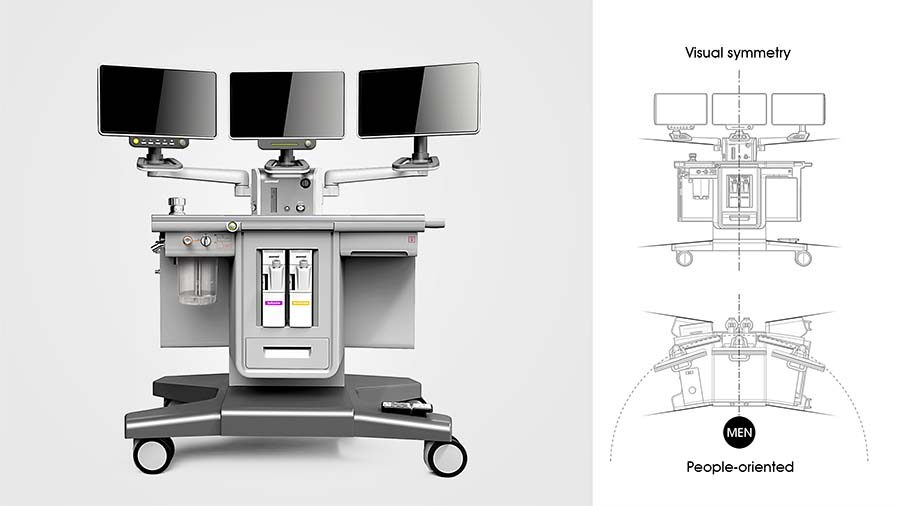 From the beginning of the design of "Navigation", the designers is always pursuing the aim of energy conservation and environment protection. We take stainless as the main material with high precision machining and strong corrosion resistance. For example, the all-metal respiratory circuit can afford high temperature and chemical disinfection. And there will not any affection on precision. Most of the accessories could be collected for recycling. The whole table made of stainless has nice anti-scratch and anti-corrosion liquid.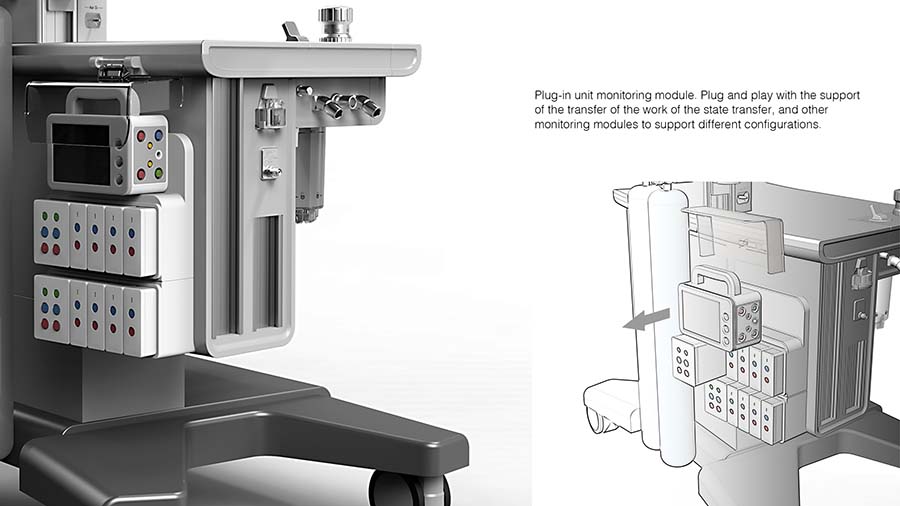 Additionally, carrying double ten liters high-capacity oxygen cylinder by hard link, the product brings about huge oxygen delivery cruising ability. This product designing adheres to the "people-oriented, using first" principle, fully consider the relations with users.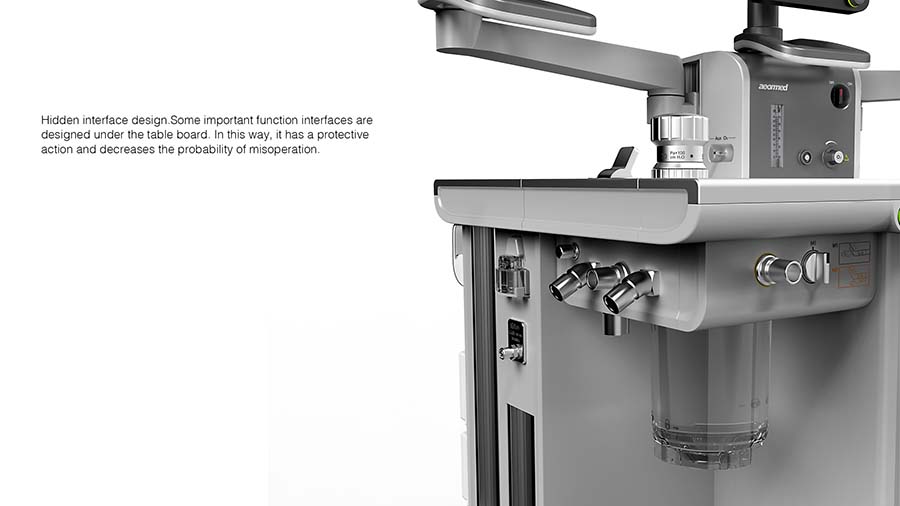 All the function modules are focused on "people (or users)", in the form of a semi covered arrangement. Product designed with upper, middle and lower parts, form a very reasonable distribution. In the middle part, we use similar wall cabinet design, to avoid the heavy outlook, and make it looks light and flexible. It integrates the tedious function panel, arranges the important function connectors under the table, to protect the connectors and effectively reduce incorrect operation chance. Meanwhile, it forms a larger operation table, offering users a clean and comfortable working space.