Boys Don't Cry is a menswear collection influenced by history of court dressing in Elizabethan era (1558–1603) and ice hockey. Other themes are overlapping gender identities and boundaries between protection and being trapped.

My vision was to combine the excitement and theatricality of Elizabethan fashion and the masculinity of ice hockey- sport. I wanted to make a story with shapes and silhouettes to create inspirational pieces, from which more wearable garments may be produced. I made research in those different costume worlds and mixed the elements together.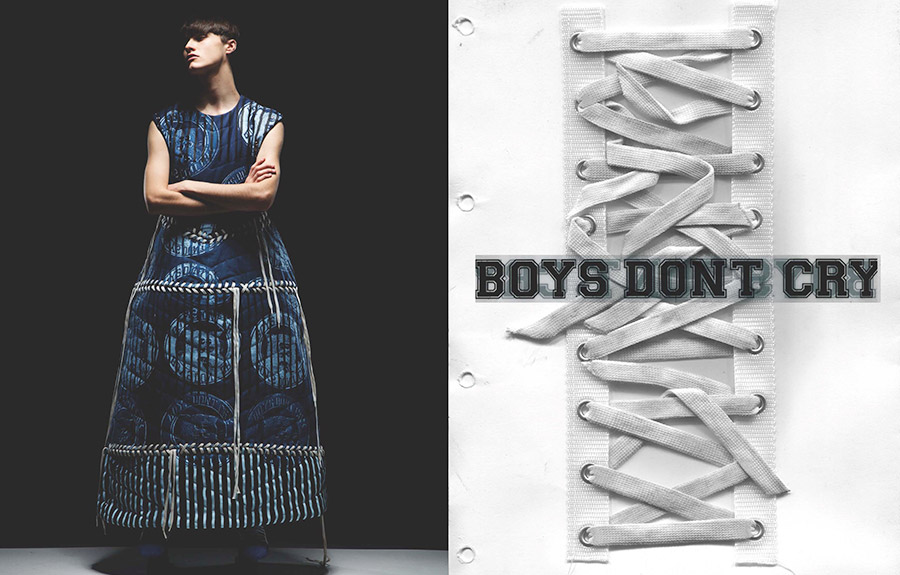 My aim was to create contemporary characters in globalised society where identity is not prefixed anymore. Ice hockey inspires me as players wear layers of equipments to protect themselves from the pain. I see this controversial, since hockey is regarded masculine because the rawness of it and the players being "tough guys". I see similar motif in Elizabethan menswear in court clothing and armours. Men expressing power and heroism with pretentious style. The more excessive the manly.

Prints are inspired by rich Elizabethan textiles and themes from ice hockey. Overlapping patterns, random placements with raw technique, and the lacing embellishments tells a story of a free mind trapped inside the protection.

Materials are chosen to resemble the sporty and outerwear feeling. Athletic base with mixed ornamental prints, decoration and knits.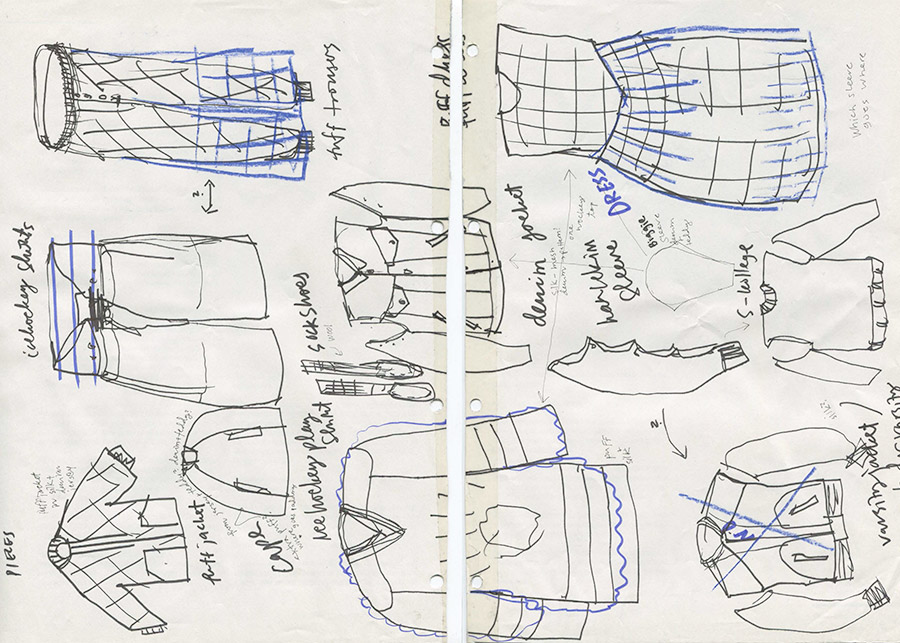 Themes like pain, forced courage and meeting the roles and expectations, led me to think about sensitivity and sacrifice. I wanted to create a story of weakness under macho surface and hidden feelings which can drive us mad.

My character is alone in the middle of drama and stereotypes. Armored individuals transformed to this day's urban challenge.