Levo Chen
Jake Chen
Solo Chen
Siting Lin
Shenzhen, China
Professional Group
InDare is a creative design consulting company that understands young consumers. Creativity and strategic thinking are the core for competition. The company brings together creatives from home and abroad and improves its brand in the market by creating competitive products for the clients through cross-disciplinary integration and innovation. Our team is committed to improvement of consumer experience and research on market strategy with deep insight into users and our professionals provide systematic design solutions that create better opportunities in the market. We provide design services including branding & strategy, industrial design, spacial experience, and visual marketing.
In 2019, InDare was designated as the Industrial Design Centre of Guangdong Province, currently the youngest provincial design institution. In the same year, it ranked number four in the global list of Red Dot design creative organizations. We are determined to help Chinese brands go global. Since 2015, InDare has won over 120 prized and awards in and outside China and has been approved as a national high-tech company and vice-presidential institution of Shenzhen Industrial Design Association (SIDA). We have served for clients such as Alibaba, Huawei, Tencent, WeChat, TCL, Blackberry, P&G, vivo, OPPO, China Merchants Group, Chow Tai Fook, Window of the World Shenzhen and many more. We help companies innovate their products and update their brands, which enable them to explore new market values and fields, ultimately achieving success in their businesses.
《Pudding Beans Education Robot》
Category | Industrial design & Product design
Group | Professional
English learning is inseparable from language environment, which is also the main reason why many children learn English in class and forget it soon after class. Pudding bean sprout robot creates a pure English conversation environment with children to accompany them all the time.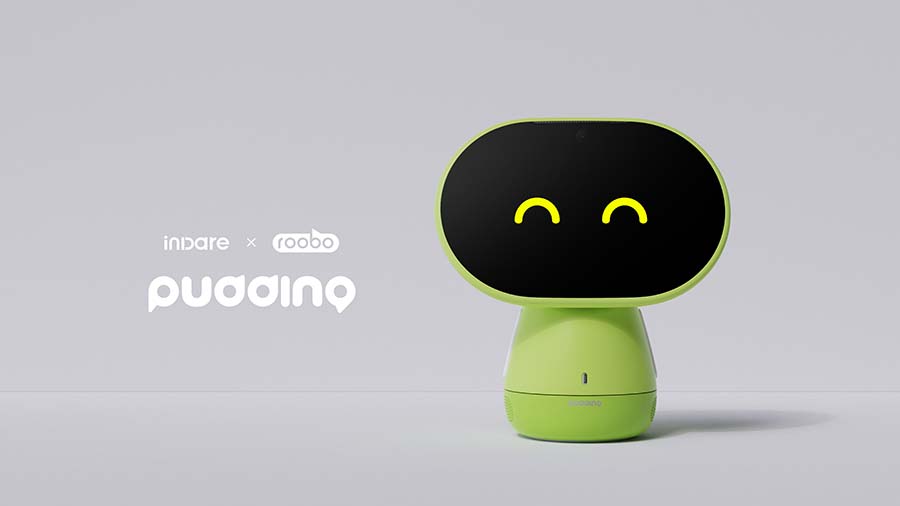 Considering the different levels and regional English teacher is not uniform even don't have standard pronunciation, pudding robot by AI USES the standard pronunciation, real-time correct and accurate evaluation, help children to practice English since I was a child, so the pudding bean sprouts as the child's learning English friend, let them learn gradually fall in love with, even if don't have my mom and dad, children will actively to learn new knowledge, this let parents can live more easily.